The feast day of these two honorable saints are coming up soon.  Who doesn't know nor love these men of God, St. Joseph & St. Patrick.  
 These two saints have been a powerhouse for me in their unique different ways. Their involvement in my life has been throughout many years and a few different states!  
 "I pray to God to give me perseverance and to deign that I be a faithful witness to Him to the end of my life for my God." – St. Patrick
Let me share with you my personal story about how these amazing saints brought such faith and peace into my life.   
 I met my husband at St. Patrick's Catholic Church in NYC, 20 years ago on October 8th after many years praying to St.Joseph to bring me a good honorable husband.  After few years living in Delaware, we started to attend the Latin mass in Wilmington at St. Patrick's Church which I have met some of my dearest friends to this day there with one of them name Patricia and another name Patrick.  
A few years later, my husband was transferred to Mississippi, where we found a home close to St. Joseph's cemetery which at that time didn't have much of meaning until we had to bury our son, Juan Diego a year later. 
 I found truly healing after attending one of the most beautiful mass to this day, an Easter Sunday at a Latin mass downtown New Orleans at St. Patrick's Catholic Church.  I recall calling upon St. Patrick to bring me the healing of a mother's broken heart.  It was my Easter miracle, during the most important part of the mass, I knew right then not only had Heaven open up but that my saintly children where there rejoicing with Our Savior. True peace and Joy. 
I spent the next few years praying to St. Joseph once again, asking (more like begging) to ask God for the blessing of another child. 
So I decided to do my special white rose novena to St. Therese ( Side note here, I did this same novena after I met my husband before we got engaged. Without telling a soul that I was doing this novena, on the 24th day, not only did I get roses but 24 roses from my future husband to be!)  
 On the last day of the novena, I had gone to the Adoration Chapel, which has a small statue of St. Joseph by its window. I didn't notice anything usual about it going into the chapel but on the way out of the chapel, I had a sense of the smell of roses, to which I noticed by the St.Joseph's statue, 2 white rose!  That was on November 27, 2014 and my sweet lucky charm baby girl was born March 17, 2016, on St. Patrick's day who happens to have a godfather name, yup, Patrick!  
As you can see how these two Saints have been leaving their beautiful marks on my life and heart !
To Celebrate St. Patrick feast day march 17th, I plan to make this simple corn-beef and cabbage  and Irish Soda bread in honor of my friend Patricia.  She would make these all the time and share with her friends!
I created this shamrock craft as a simple way to teach the Holy Trinity to young children.
St. Patrick used a shamrock to teach this mystery of the church.  It is a simple cute and paste in Latin and English. Click on Image to download the craft.
There are several popular legends about how St. Patrick used the shamrock to explain the mystery of the Trinity. According to one story, St. Patrick went to Connaught where he met two of King Laoghaire's daughters, Ethne and Fedelm. St. Patrick had been unable to persuade the king to convert, but he convinced the king's daughters. During their time of instruction St. Patrick used a shamrock to visualize the mystery of the Trinity, how a single plant with three leaves is analogous to the one Triune God with three separate and distinct Persons (Thurston, H. J., ed., Butler's Lives of the Saints, Vol. 1, 615). – Catholic Hotdish
Click on image to download the coloring page.
Here are few books that make a great St. Patrick reading. 
Here are some gift ideas from Small Catholic Businesses. Please support Small Catholic Business! Click on images.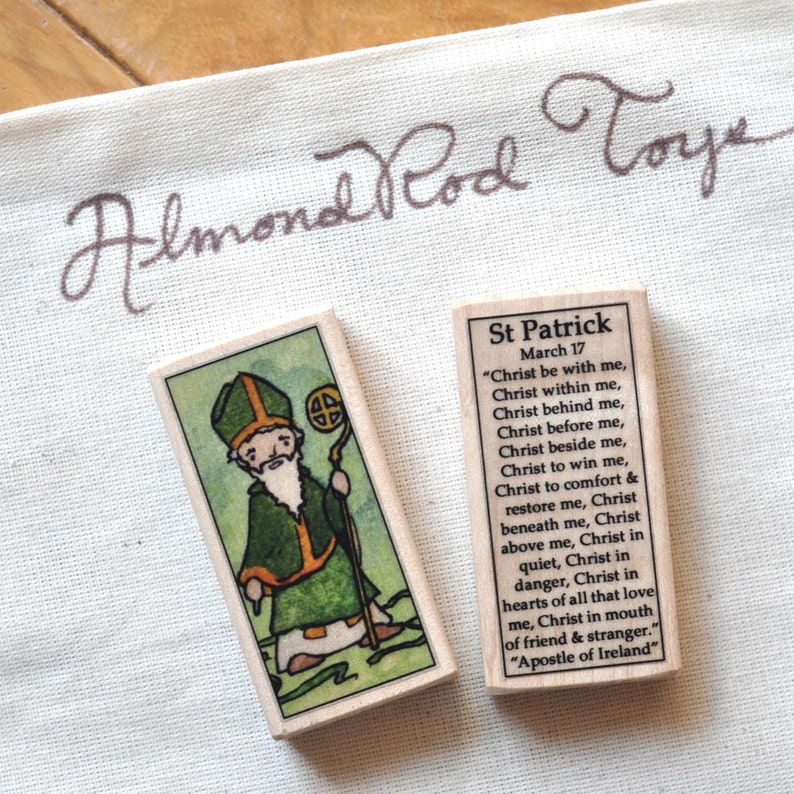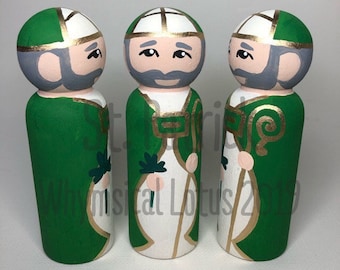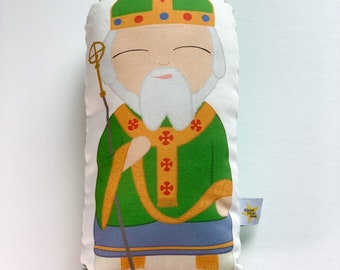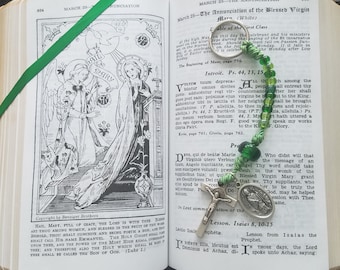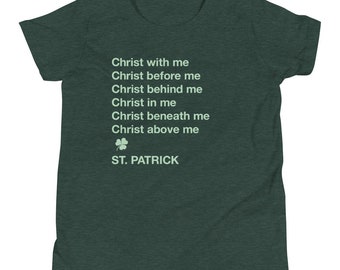 For Saint Joseph's feast day, in this area where we live, St. Joseph's Altar table is very big. I am amazed by what some of these churches make in his honor! 
 We will bake these  Sweet and Savory Rosemary cookies. 
As for crafts, we will make this sweet 3-D altar as well use this coloring pages. 
 Books that would be a perfect read for the family. 
Here are some gift ideas from Small Catholic Businesses. Please support Small Catholic Business! Click on images.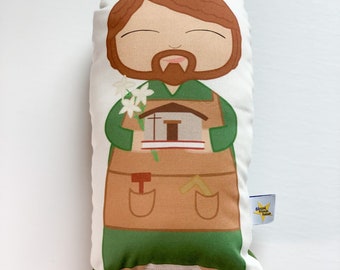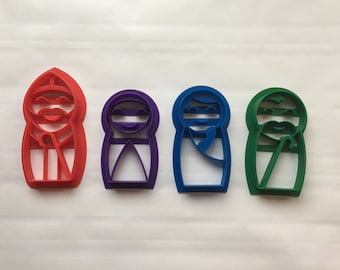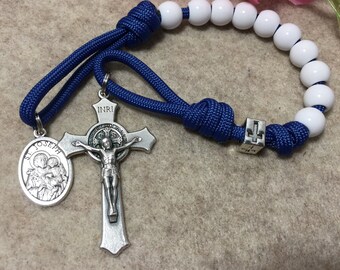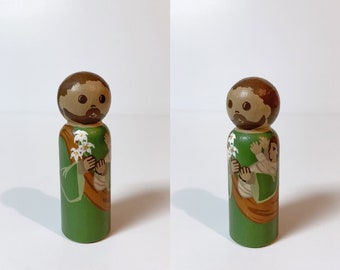 "So I turned with all my heart to the Lord my God, and he looked down on my lowliness and had mercy on my youthful ignorance." 
 St. Patrick(Confessio, 2)
 May the mercy of God looked down on those who in their ignorance choose not to defend LIFE at all stages!
 St. Patrick, we beg you to help Ireland to defend life once again! St. Patrick, we beg you to increase our wisdom and courage to remove the snakes within our country and church so that LIFE may be protected once again. 
With the love of Christ,
 Maria Cecilia